What is a Strings Attached Patron Subscriber?

Someone who wants to help sustain the work of Will Taylor & Strings Attached:
willhelps.com, StringsAttachedCares.org, StringsintheWoods.com, stringsattached.org

What do I get?

1) Instant access to everything we've recorded and everything we record and release as long as you're a member available at our patron vault online, beautifully organized and streamable and downloadable on all devices 24/7.

2) Exclusive access to our patron only Actually Unplugged house concerts [https://www.youtube.com/watch?v=CsT1KJaQ_K8]

3) Invitation to our patron thank you parties, held at other patron homes

4) Access to our online events on google hangout and skype

5) More to come.... Stay tuned


You are someone who wants to make sure we continue to make the music we do by committing to a small regular contribution beyond what they give at the shows, so we have a reliable stream of income, and can keep bringing the music and concerts we love to do to you.

That helps us focus more on the creation of transcendent recorded music and concerts for you.

It's not about buying music. It's about supporting our effort to bring a little beauty into the world.

It doesn't necessarily mean getting into shows for free (We rely on that income to pay the bills and pay our players),

But we're always thinking up extra ways to say 'thank you"!


You're a subscriber
Thank you!
* Downloads are DRM-free and available in MP3, FLAC and
more
.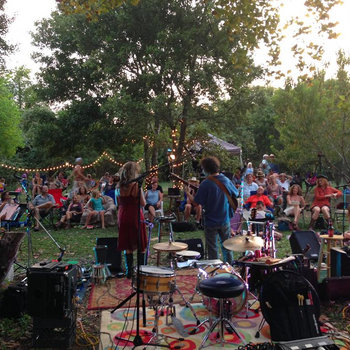 Will Taylor & Strings Attached
Austin, Texas
🎻 Violinist heard on The Office, NPR, & Collaborations w/Willie Nelson, Pearl Jam, and Shawn Colvin. ❤️ Will Taylor and Strings Attached has made a name for itself by reworking iconic music like the Beatles 'White album', as well as Joni Mitchell, Pink Floyd, Paul Simon, and Jimi Hendrix—adding jazz and roots flavors along with string arrangements to lovingly assembled acoustic renditions.